Swimmer Lewis Qualifies for English National Championships
Congratulations to Year 11 student Lewis who has qualified to swim in the English National Championships in August, qualifying for both the 50m and 100m Fly.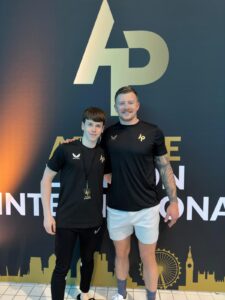 In May Lewis qualified to swim at the Adam Peaty International Gala at the London Aquatics Centre, swimming alongside some of the best swimmers in Europe and Olympic champions, winning his place to swim in the Super Finals.
Lewis swims competitively at Beverley Barracuda's 6 nights a week and land trains in the gym 3 mornings a week before school. In February he qualified to swim at the Yorkshire's and in April he qualified and swam in the North East Regionals, making finals at both events.
Lewis' English National Championship Finals can be watched via live stream on YouTube on Thursday 3 and Sunday 6 August.
Well done and good luck!