University, Careers, Apprenticeships and Traineeships
Whatever you want to do after Sixth Form we can help you get there.
During your time in the Sixth Form you will face lots of decisions about your future. This might seem scary at first but you will have access to support, advice and resources every step of the way which will help you make the right choices.
We hope that you will leave South Hunsley Sixth Form as a bright, inquisitive young adult with a continual drive and ambition to succeed.
University and UCAS
Your UCAS application is our priority. We have highly experienced members of staff who successfully guide students through the UCAS process every year.
Your Personal Tutor will work with you throughout your time at sixth form to make sure you're taking advantage of all that is on offer to support your application and help ensure you gain a place at your chosen university at the end of your course.
All our staff will work hard and support you to make sure you have the best chance of getting where you want to be in life.
Careers Guidance
Aims
Young people are faced with a complex set of demands when making themselves ready for their future careers. South Hunsley aims to ensure that our students are self-confident, skilled and career-ready. This is achieved through a programme of activities that span every year group, from Year 7 through to Year 13 and beyond…
Key features:
– Access to a range of activities that inspire them, including employer talks, careers fairs, motivational speakers, college and university visits and access to coaches and mentors
– Links with local employers, to help boost attitudes and employability skills, learn about the range of roles and opportunities available
– Work experience provision where it is appropriate and beneficial
– Access to advice on options available at post-16 including apprenticeships and entrepreneurialism, and opportunities available from other post-16 providers
– Face-to-face advice and guidance to build confidence and motivation
– Coordinated support from external agencies including the local authority where students are vulnerable, have special educational needs or are at risk of becoming NEET
– Information on the financial support available to them post-16
– Information from Jobcentre Plus to develop a smoother pathway between education and work
– 24 hour access to careers advice from trained specialists at U-explore
– The opportunity to book a careers appointment with a trained specialist at school – this opportunity is available to all students in every year group
– Activities during form time in all year groups that promotes awareness of a wide range of career opportunities and progression routes.
Click here to see the overview of our Sixth Form Careers Programme.
Employer Links
We have worked with the following organisations in recent years to support students as they explore and prepare for their futures:
Reckitt Benckiser 
Arco
BAE Systems
HETA
Kingston Communications
Blair Jacobs Communications
The University of Hull
Lincoln University
Hull York Medical School
JCR Wood
360 Chartered Accountants
The Coffee House
Automotive Funding Solutions 
Inspire Ignite
Cyber Music
Costain
Newcastle University
McArthur Dean
Ships and Pigs
Red 5
Barclays Bank
Your New Horizon
Student Finance
Humberside Fire and Rescue
Emmerson Kitney
Project Trust
Jenko
HSBC
Bright Futures
Learning Performance
British Red Cross
NHS
Prospects Training
Force 7
Travel Concillors
Natwest
Insight Photography
Night and Day PA
Vensis
Sheffield Hallam University
Pandasplash
Eskimosoup
Strawberry
The Sewell Group
Systech IT Solutions
PWC
Handelsbanken
HBP Solutions
Cranswick Foods
William Jackson Food Group
Aunt Bessies
Baker Tilly
MS3 Point-to-Point Circui
Students and parents/carers can register for U-explore website at any time. Just go to www.u-explore.com and register using the school code 44215. You need to provide your name and your school email address. All registrations are verified by U-explore with the school so please enter your details carefully. Parents/carers are kindly asked to register separately from students as some of the careers input students receive is based on their website activity.
Harry G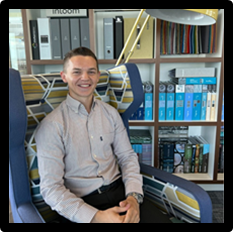 South Hunsley Alumni Apprentice Harry Gamble started his Project Management Apprenticeship with Chameleon Interiors in 2017.
Harry was given the opportunity to complete a degree and has recently been promoted to Project Manager and won the competition for Top Under 30 Employee in the region.
Well done Harry!
Beth P
"Thanks to the support from South Hunsley Sixth Form and the opportunities that the staff gave me to network with employers, I managed to find my dream Digital Marketing Apprenticeship at Divine Clark PR. I studied Business at A Level and I'm delighted to say that there has been so much crossover with the subject and the world of work. It's all being put to good use so far and I'm excited to see what projects come up in the future."
- Beth P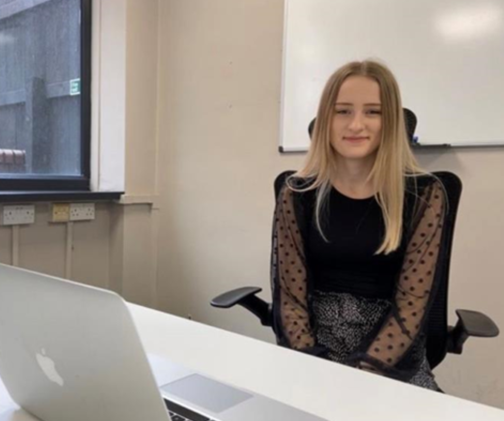 Beth P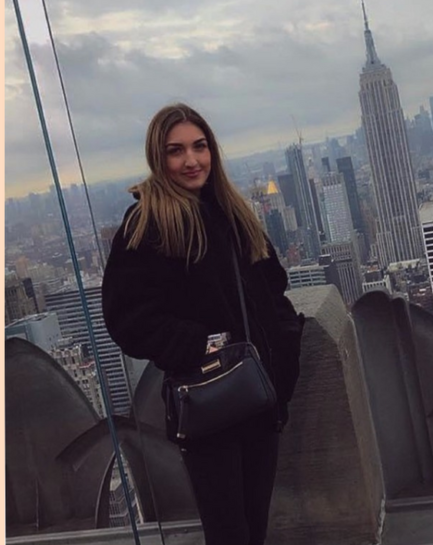 "Since leaving school in 2017, I took a bit of time out to decide what I wanted to do next and soon realised the apprenticeship route was for me. I came across an apprenticeship provider in Hull, applied and within a few weeks I landed an interview here and it's honestly been one of the best things I've ever done."
- Sofia C, Accounts and Marketing Manager at Orovia Group Ltd
Will
"I studied A Level Business, Economics, Financial Studies & Core Maths which provided me with a vast range of knowledge to support me in my apprenticeship as a Commercial Insurance Broker with Towergate Insurance Brokers.
I attend client meetings whether this be at our office, the clients premises or via Microsoft Teams to arrange their Commercial Insurance Policies and provide guidance and support in the event of a claim.
Apprenticeships were commonly promoted at South Hunsley with regular Career Fairs and Employer visits which provided a real insight into the life of an apprentice within a broad range of industries."
- Will J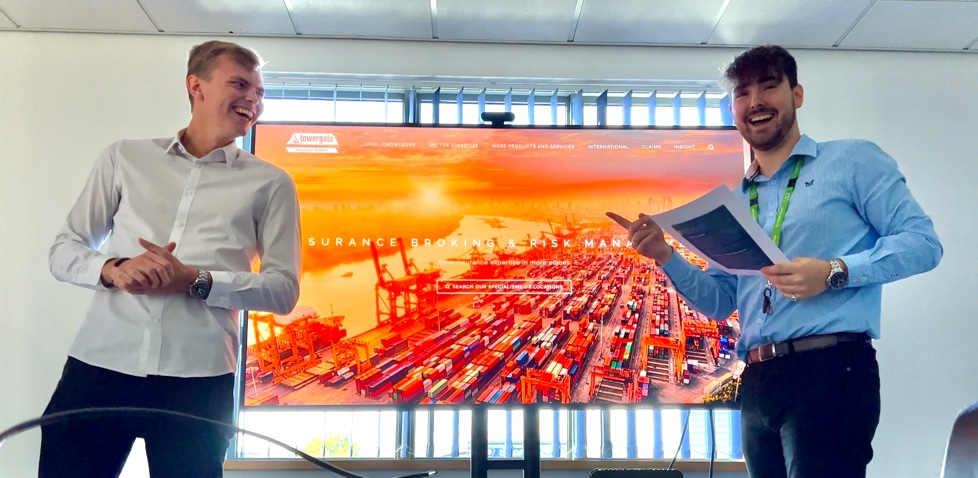 Videos and Podcasts