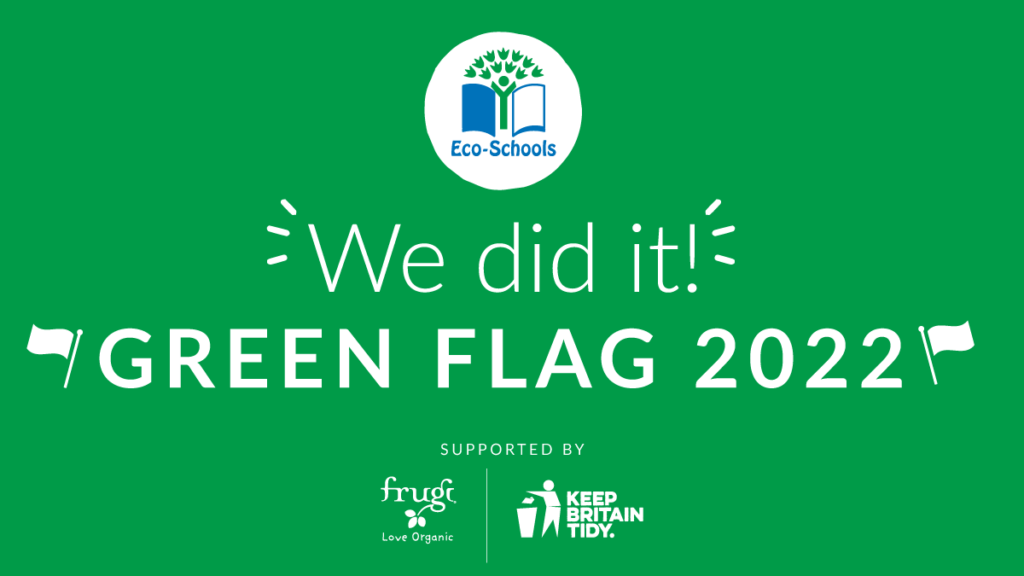 We are part of the Eco-Schools programme, which is the largest educational programme on the planet. New students who wish to become part of Eco can email Miss Digard.
The Eco-committee meets every Wednesday Week B. For any information, email: mireille.digard@theeducationalliance.org.uk
All Eco-schools are required to have and display an Eco code, ours is inspired by the popular game Wordle.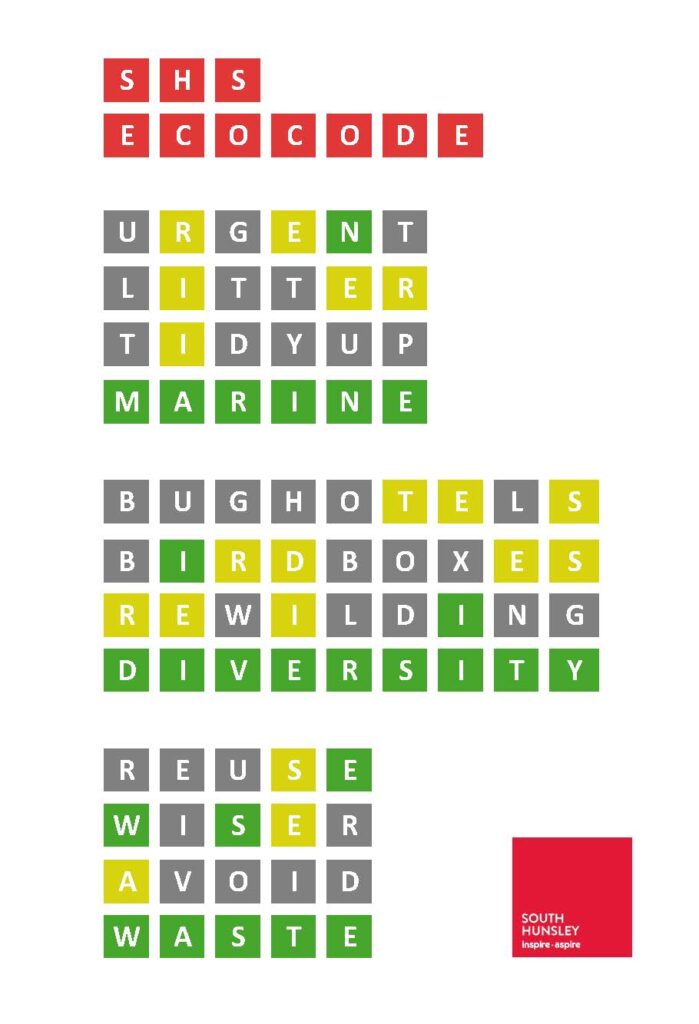 We obtained the Eco – Schools Bronze Award in March 2017, the Silver Award in June 2017 and our first Green Flag Award in May 2018.
Since then we have achieved the Green Flag Award every year, including 2022.
We have chosen to work on the following topics on our journey to the second Green Flag:
Biodiversity
Waste
Marine
Because of the lockdown in Spring 2020, we submitted our portfolio of evidence online, including a video about our achievements since the first Green Flag and we were very proud to have our flag renewed on the 30th April 2020. We will carry on working on our 5 topics.
In November 2020, we were selected to be one of the host schools of the Youth Climate Summit , an event hosted by the charity Global Action Plan and that was streamed nationally. Members of the Eco-committee compered day 3 of the Summit for secondary schools on the theme of Food, Farming and Forests.
Two of our students were appointed as Regional Youth Ambassadors for the Summit and alongside a student from Northern Ireland, Jasmine ( Year 8) started the whole summit on the first day. The event was a great success and firmly put South Hunsley on the map of schools that care about the environment and the global community.
Keep up to date with what we are doing on twitter @southhunsley