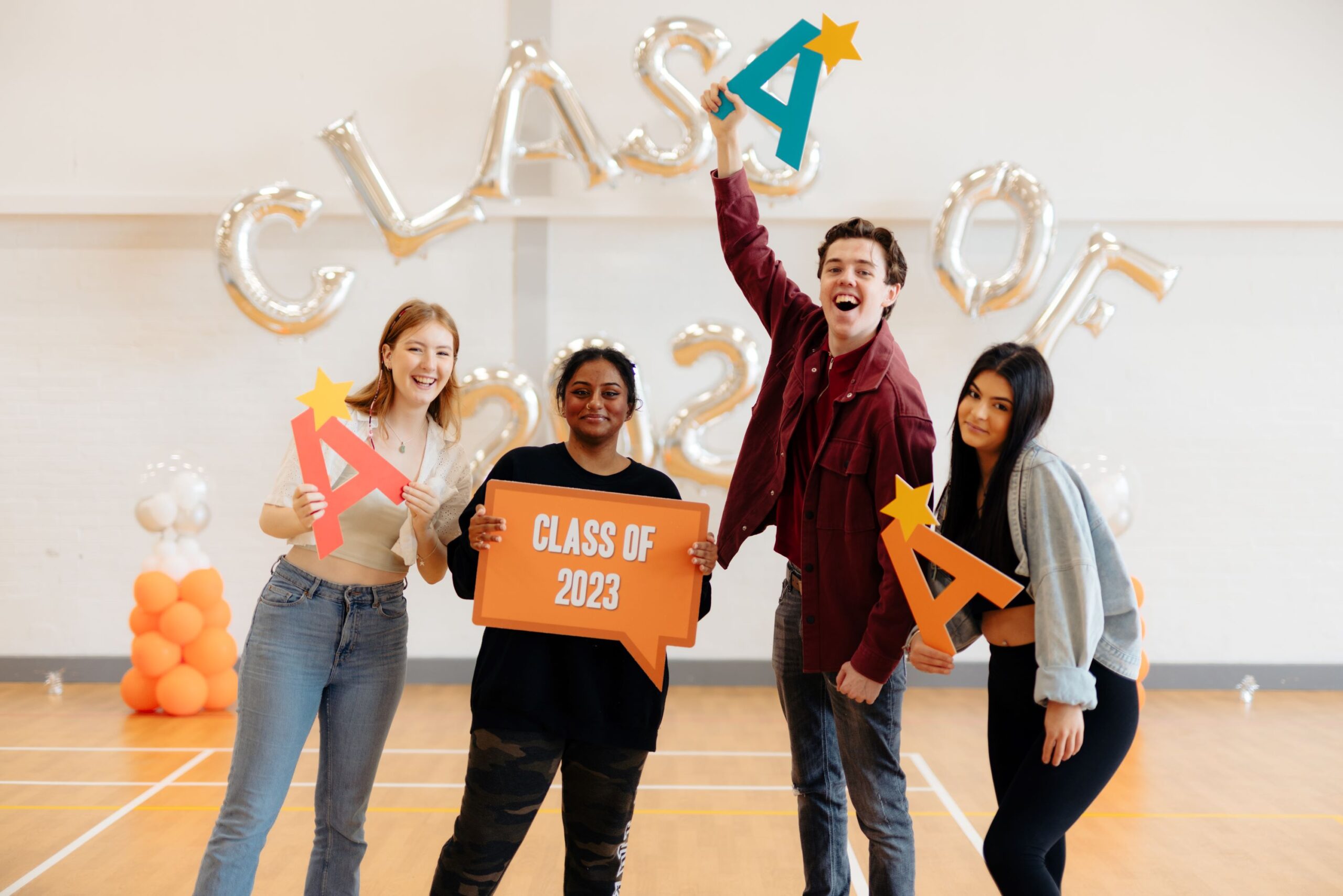 Congratulations to all who received their GCSE and A Level results over the summer break, our pupils have excelled again this year and we are absolutely delighted by their performance.
Brilliant grades have been achieved by both our Year 11 and Year 13 students, results which reflect the outstanding teaching in each subject and the dedication pupils put into their studies at South Hunsley.
Our pupils are now well prepared for their future destinations and we have thoroughly enjoyed welcoming back those who joined South Hunsley and our Sixth Form this September.
We congratulate all pupils on their well-deserved success and we are extremely proud of their achievements.
Students joined us in The Space on the morning of Thursday 17 August to collect their result certificates, giving them an opportunity to celebrate with their friends and speak to their teachers if they need support with UCAS. Brilliant grades were achieved across the year group, reflecting the hard work that they have dedicated to their studies. A large number of students gained entry to their first option university, and we learned that some students were offered a place at Oxford or Cambridge University, which is fantastic news.
Richard Williman, Headteacher, said: "Our congratulations go to all our students who collected their A-Level and Level 3 qualifications this morning. These impressive results are a reflection of the hard work that students and staff have put in during their time at South Hunsley, along with the fantastic support given by parents/carers and governors. It is with immense pride that we recognise and celebrate these achievements."
Well done to all, we are excited to see where your journey takes you.
Full details of the school's Key Stage 4 performance measures can be found here and Sixth Form performance measures can be found here.