Students from South Hunsley School & Sixth Form College took part in a memorial service in honor of Remembrance Day.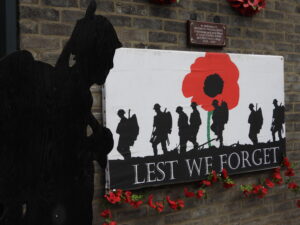 On Friday 11 November we remembered and commemorated the sacrifices of members of the armed forces with a Remembrance Day service. Select students from all year groups came together in the Memorial Garden in the Kingston block for a choir performance of 'Better is Peace' and 'Last Post' played on the trumpet by Sixth Former Ben, as well as readings of 'The Gift of India' and 'In Flanders Field'.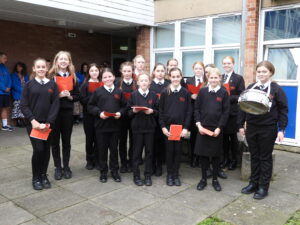 Mr Williman laid a wreath on behalf of the school with Year 7 placing poppy crosses in the garden to remember and honor those who sacrificed their lives to serve and defend the freedom we enjoy today.
Students and staff also joined together for a two minute silence at 11am as we paid our respects to those who have lost their lives.
We were particularly proud to see Year 7 student Charlie wearing his father's service medal to the ceremony. The Operational Service Medal Afghanistan is awarded to personnel who complete operational service on or in support of, operations in Afghanistan.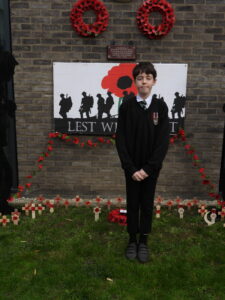 Thank you to all who took part or observed the live streamed service from their classrooms.