Earth Day Competition Winner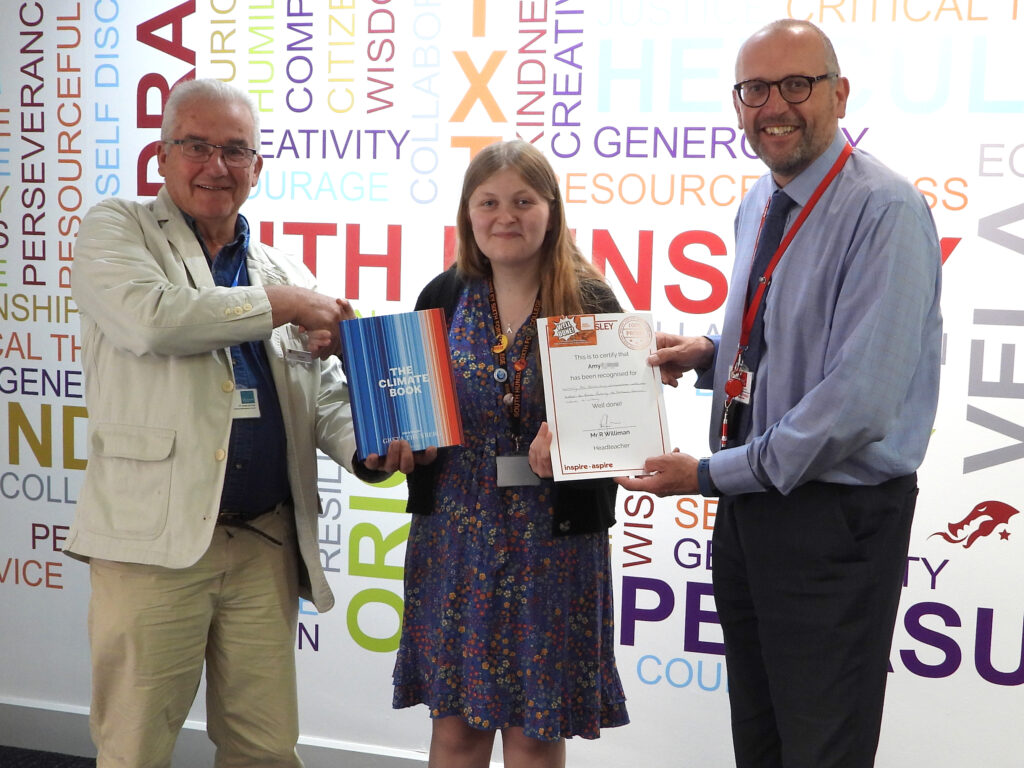 Congratulations to Year 12 student Amy for being the recipient of Greta Thunberg's book The Climate Book after winning our Earth Day 2023 competition.
Earth Day is an annual, international event held on 22 April to raise awareness for our planet and the environmental challenges it faces. To mark the occasion, students were tasked with creating something visual or auditory to move people and help them connect with environmental issues.
For her entry, Amy wrote a letter to East Riding Council about rewilding, highlighting the importance of making changes that will benefit nature and functioning ecosystems for years to come.
Awarding Amy with her prize and certificate were Headteacher Mr Williman and Mr Paddy Hall, Chair of Governors at Hunsley Primary School and a trustee of a large wildlife trust.
Well done Amy!