School Games Gold Standard Merit 2022/23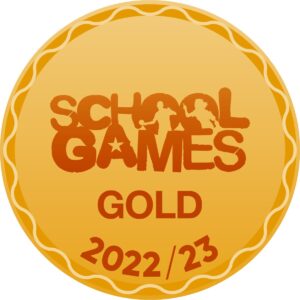 South Hunsley School have been awarded the School Games Gold Standard merit for another year, showcasing our commitment to the development of competition across the school and into the community.
The School Games Mark is a government led awards scheme launched in 2012 whereby schools need to demonstrate success in the following areas:
maintaining and growing the school's engagement in the School Games and delivery of 60 active minutes for every child
create positive experiences by ensuring physical activity and competition provision is designed to reflect the motivation, competence and confidence of your young people and has a clear intent
a clear focus on transition points and how secondary schools engage in the School Games
create positive experiences to support character development of targeted young people
advocated to key stakeholders how the School Games makes a meaningful difference to the lives of children and young people, including engaging and educating parents.
Well done to the PE Department for helping the school to secure the award and for continuing to show what makes South Hunsley the place to be for sporting success!