Sixth Form Students Take on 24 Hour Endurance Run in Memory of Tom Dennett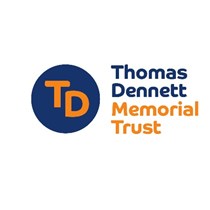 On 15 and 16 July, South Hunsley Sixth Form students Robbie and Harry will be taking part in a gruelling 24 hour endurance relay run in support of the Thomas Dennett Memorial Trust.
The event will see the two students and Harry's mum take turns to run a 2 mile loop around the grounds of Normandby Hall Country Park.
At the request of Thomas' friends and friends of the family, a trust has been set up in his memory. Donations made will contribute to the Thomas Dennett Memorial Trust, which has been established to support students of South Hunsley School and their families after a sudden death or long-term illness at the discretion of the trustees of the fund.
If you would like to donate, please click here.