The Examinations Office is responsible for the administration and organisation of all aspects of external examinations in accordance with the regulations laid down by the awarding bodies.
This includes submitting entries for exams to meet Exam Board deadlines, organising Access Arrangements for students requiring additional support, coordinating examination rooms and invigilation required to supervise the students, as well as resolving any problems which may arise beforehand or during the examination sessions. Many answers to students' queries can be found in the student handbook, but should a student still have concerns, they are welcome to visit the Exams Office in Kingston.
To view the Student exam handbook, which details exam procedures including what to do in case of illness, exam regulations and frequently asked questions, please click here.
---
Exam Board Information
Please click to view which Exam Boards the school currently use for each subject – A-Level or GCSE.
There is also information on each exam board. Please see links below:
To view the unauthorised items list, please click here.
Mock Exams for Year 11 will be held in the weeks beginning 4/12 and 11/12 and timetables can be found here for Week 1 and Week 2.
Students will shortly be receiving a personalised timetable for the mocks with the seat numbers and with any clashes resolved (i.e. if they have more than one options exam.)
Students will receive their Summer exam timetables shortly after February 2024 half-term which will confirm their entries and dates for exams. A final timetable with allocated seat numbers will follow after Easter 2024.
We have collated a source of information here for Year 11 students ahead of their exams, with useful tips and guidance to support them during exam season.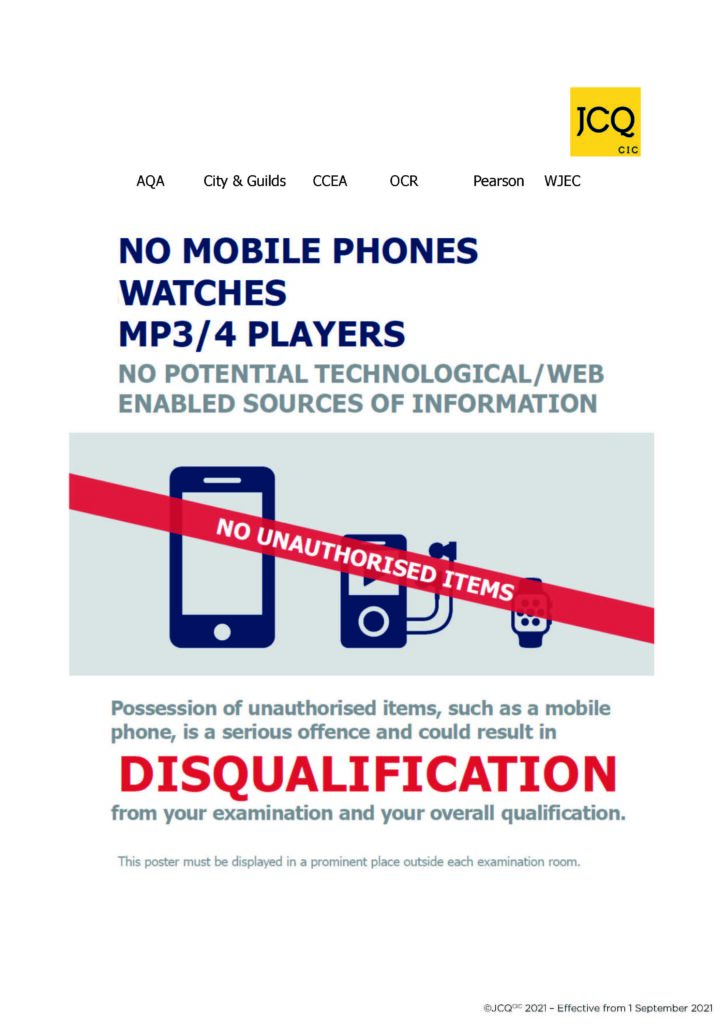 ---
Certificates
Your examination certificates are very important and are a record of your hard work and school career. Future employers are likely to ask to see them as part of their recruitment process. If you lose them, they are expensive to replace, so make sure you store them somewhere safe.
Certificates arrive in school in the autumn after your exams. They are generally shared with students during an Awards/Certificate Evening, but if you are unable to attend you may collect your certificates in person, or send a note explaining that you give permission for someone else to collect them for you.
From December 2023, the Summer 2023 exam certificates will be available for students to collect from Reception.
When collecting any certificates from the school reception, please bring some form of photo identification with you. If you are unable to collect them yourself, please email the school prior to collection informing us of who will be collecting them on your behalf. That person will then need to bring in photo ID with them on the day. Please note that we can only keep exam certificates for three years. After this they are returned to the awarding organisations