South Hunsley School Presents: Musical Mayhem!
South Hunsley School and Sixth Form presents Musical Mayhem – a celebration of the last decade of singing, dancing and acting in a range of well known classics from stage and screen.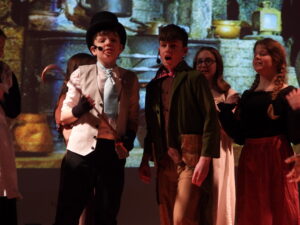 The show opened with a rendition of 'Consider Yourself' and 'I'd Do Anything' from Oliver!, a 1960's musical based on a novel by Charles Dickens.
Next on the bill was Fame, a musical film about a New York High School for Performing Arts. Our students performed the well known hits Fame and Hard Work.
The show continued with a scene from the musical homage to 80's megaband Queen titled We Will Rock You, with songs Radio Gaga and Seven Seas of Rye.
Horror comedy rock musical Little Shop of Horrors was next up, a story about a florist worker who raises a plant that feeds on humans. The ensemble performed Dentist and Don't Feed the Plants from this Broadway production.
A rendition of the 1965 classic The Sound of Music treated the audience to popular songs So Long, Farewell, Do Re Mi and My Favourite Things.
The show continued with an extract from The Wizard of Oz, with our performers singing Somewhere Over the Rainbow and We're Off to See the Wizard.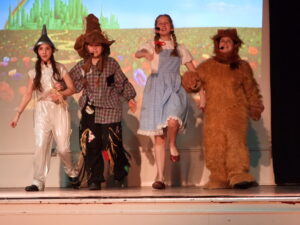 Following a short interval, students sang You're in the Band and Stick it to the Man, rock hits from The School of Rock – a stage rendition of the 2003 movie.
Next on the bill was Grease with Summer Nights and We Go Together – a coming of age classic that has stood the test of time.
Our Sixth Form performers showed their spooky side with songs from stage adaptation The Addams Family, with When You're an Addams and Pulled.
The show closed with High School Musical, the aptly titled musical film that has been a favourite with younger audiences since 2006. The whole ensemble joined together to perform Stick to the Status Quo before finishing with All In This Together – a high energy dance hit which had the audience bopping along too.
We are so proud to see how far the students have come and we look forward to hearing where the Arts will take our performers in the future.
Thank you to all student performers, student helpers, staff and parents who were able to make the show a success. We can't wait for the next feature!