South Hunsley Sixth Form Alumni
Welcome
Alumni Profile: Sofia Ciuffetelli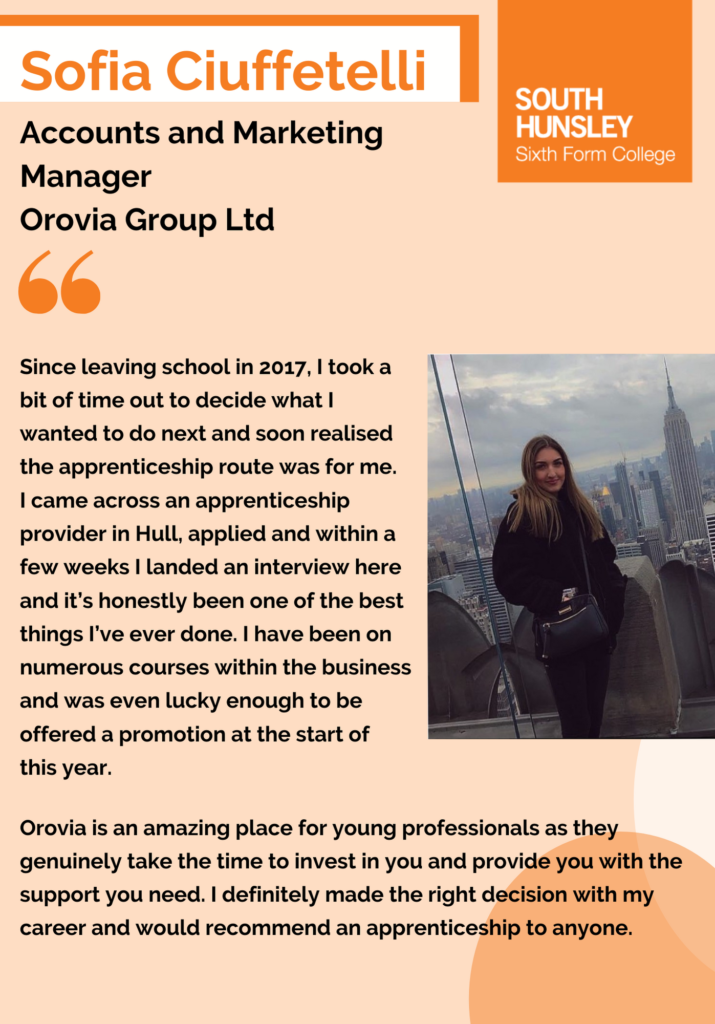 Alumni Profile: Joe Gladstone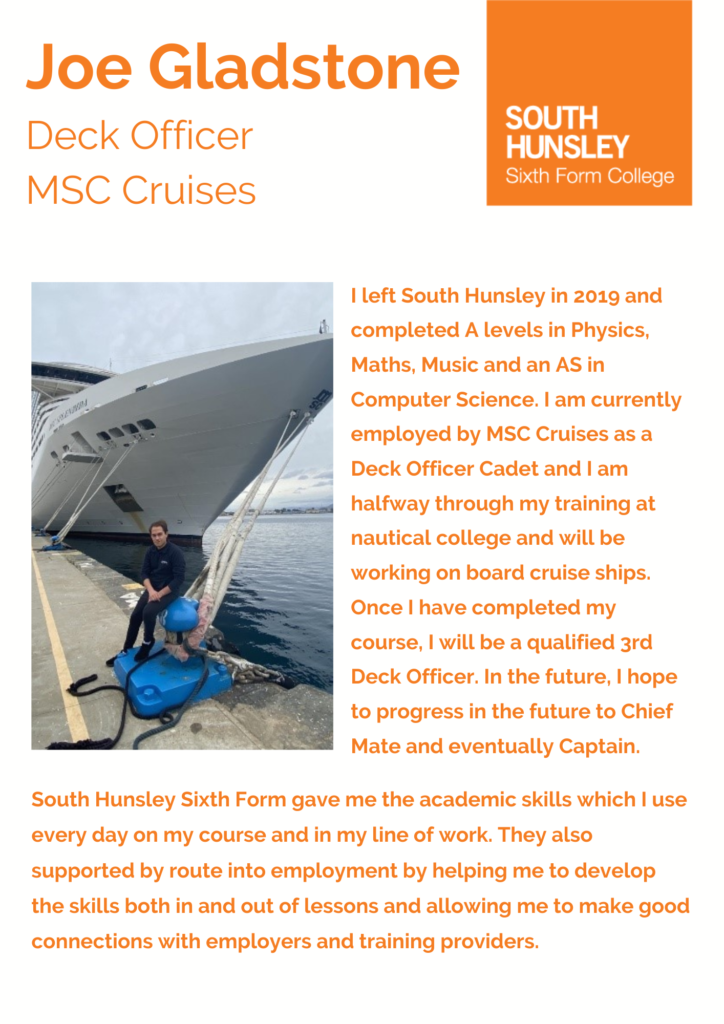 Alumni Profile: Jess Khan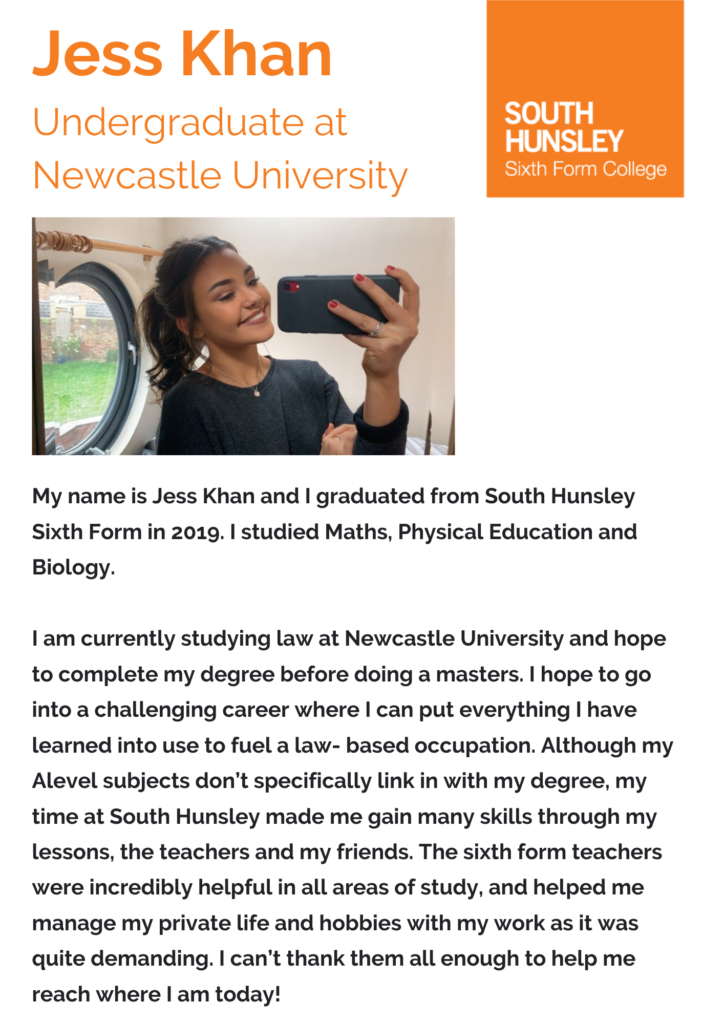 Alumni Profile: Luke Adams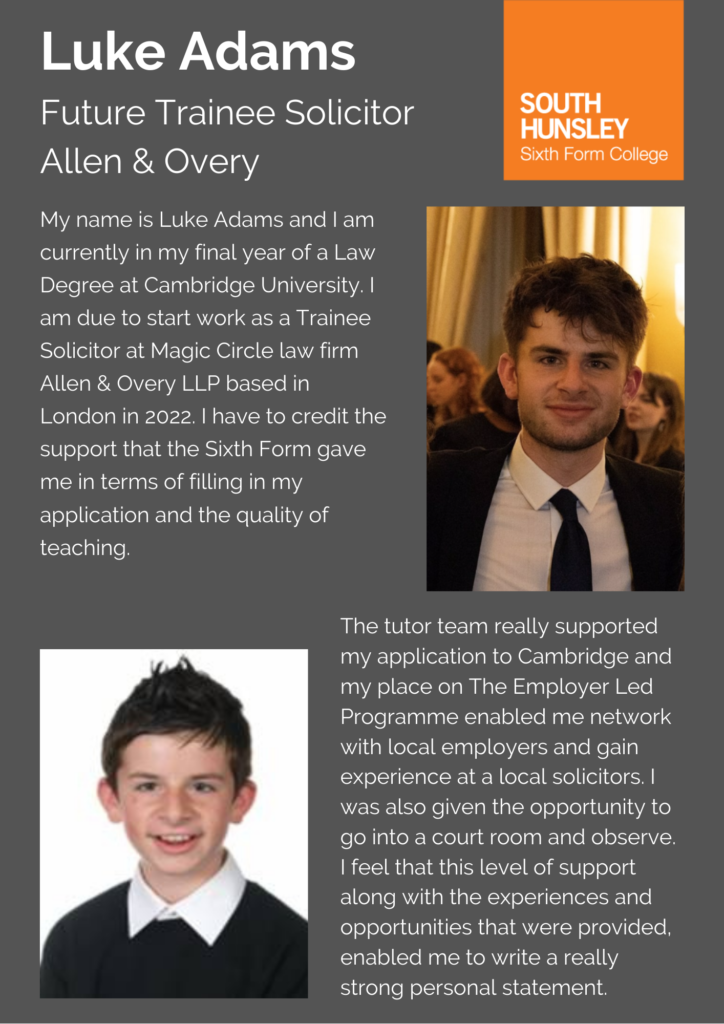 Alumni Profile: Brad Pearson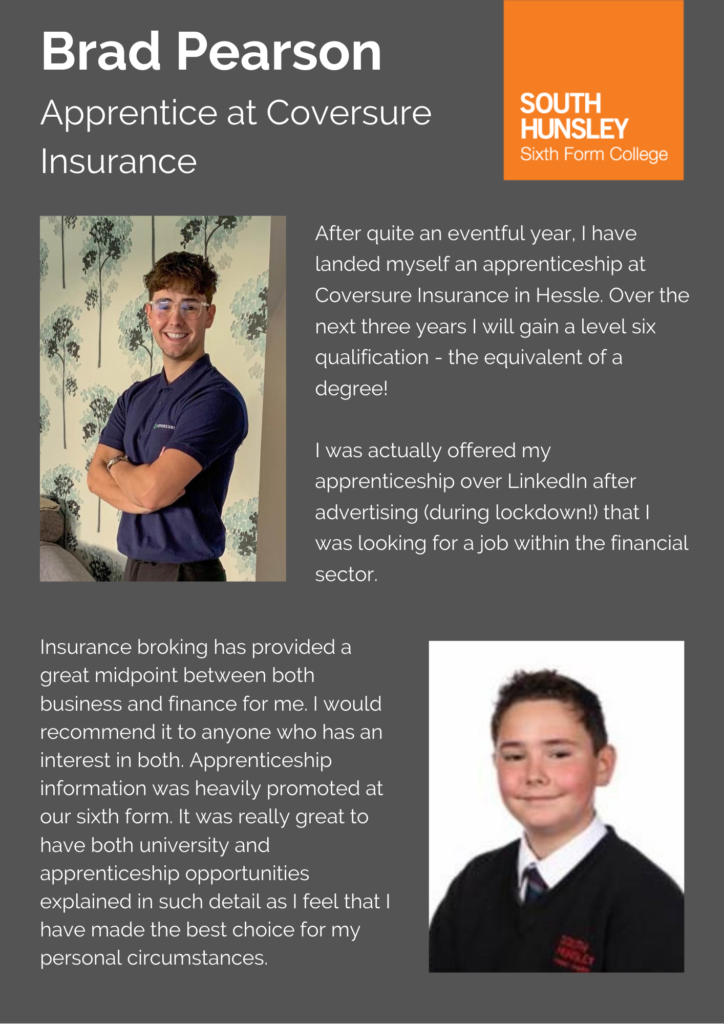 National Apprenticeship Week 2021: Beth Pickering
Click here to read Beth's blog for advise and information on apprenticeships as part of National Apprenticeship Week 2021.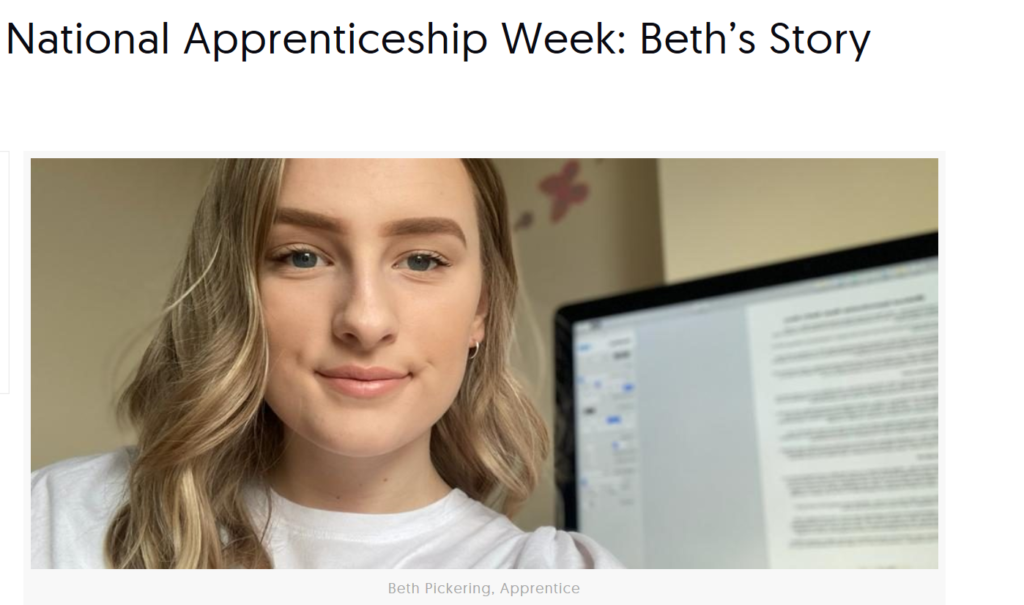 Alumni Profile: Hannah Lacey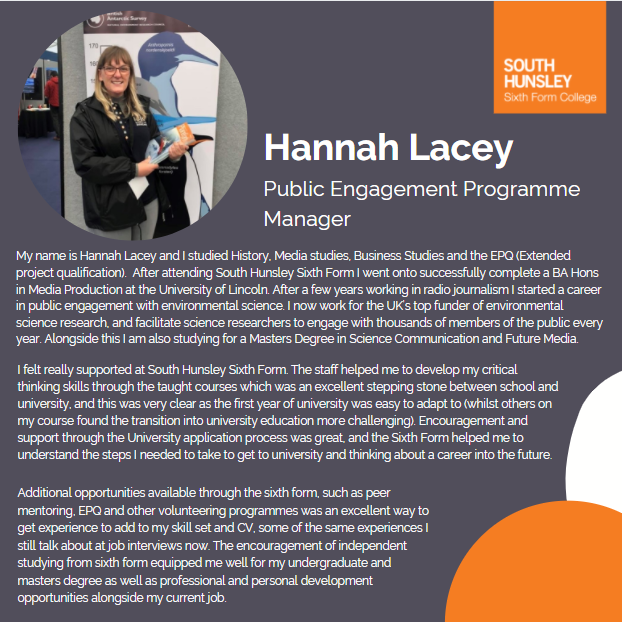 Alumni Profile: Cian Branigan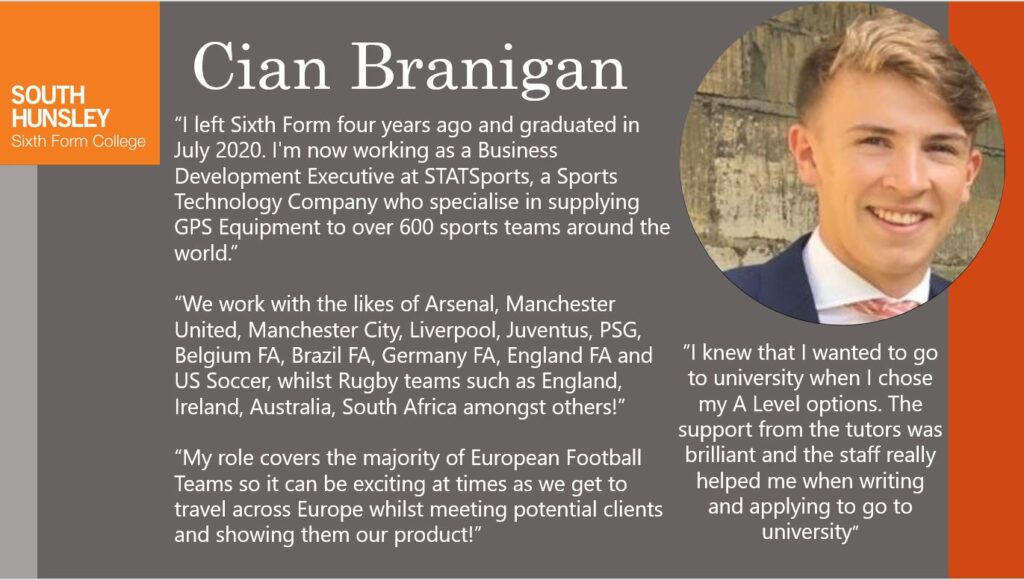 Alumni Profile: Elysia Morrison
Alumni Profile: Beth Pickering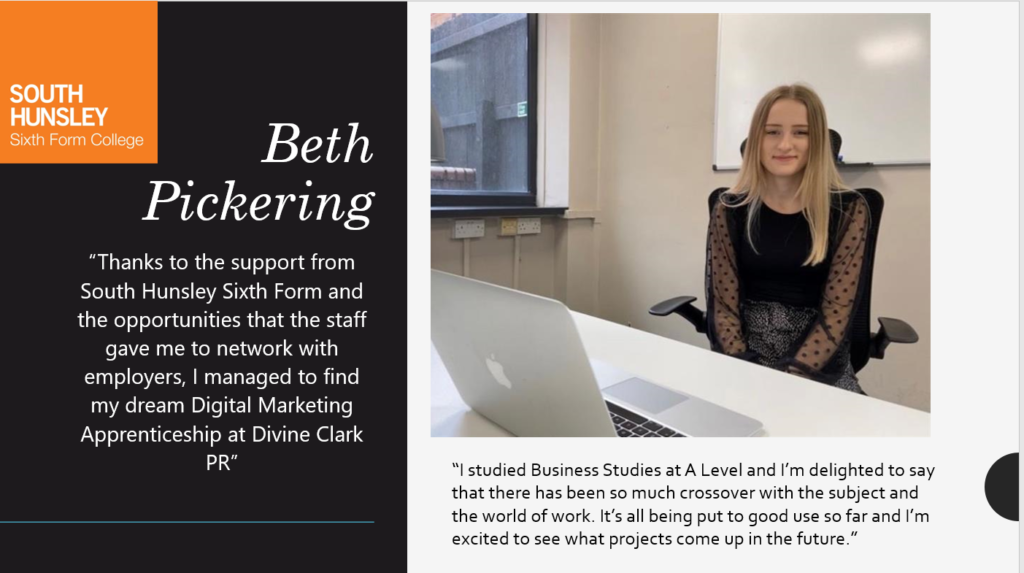 Interested in finding out how you can link your studies to your future career?
Listen to Andy Steele from 360 Accountants speak about his learning journey and how he has developed his industry after education.
Listen to South Hunsley alumni Louise Randerson discuss her engineering degree at Rolls Royce.
Join our network
Please fill in the Form below if you are interested in joining our Alumni network :
You may be aware that in May 2018, the rules around data protection changed. The 'General Data Protection Regulation' (GDPR) changed how we can use your personal data and keep it safe, it also strengthens your rights over your own data. We would like to keep in touch with you after you leave South Hunsley Sixth Form. We may communicate with you to;
Share information about career opportunities and training courses that may become available across our trust schools or even within the wider business community
Send out requests for personal career/course success stories that may be used in lessons, for presentations and the trust prospectus and newsletter
Share news stories
This data will be held on our system for seven years.
In order to ensure we remain compliant and make sure sensitive or private information about yourselves stays safe, we have updated our privacy notice. A copy of the notice can be view on our website at www.southhunsley.org.uk/key-documents-and-policies
If you have any questions about how the GDPR affects you please email DPO@theeducationalliance.org.uk.