KCOM Hustle on the Humber Phone Box Competition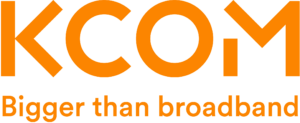 To celebrate Humber Business Week, KCOM are inviting aspiring young entrepreneurs to join them for a Dragon's Den-style challenge.
The finalists will pitch in front of a panel of four of Hull's most fiery business dragons, to be in with a chance of making their idea a reality. The theme for Business Week this year is "Only on the Humber" as they celebrate everything that is great about our area, from our pioneering spirit to our unique cream-coloured phone boxes.
KCOM will be donating a phone box shell to be transformed! Challenging you to come up with a forward-looking business idea that not only utilises the phone box shell, but also creates an income for the school.
This competition is open to teams of 3 and can include students in Years 7, 8, 9, 10 or 11. There may be multiple teams from the same school.
You can read the full brief of the competition here: Hustle on the Humber Info and Application Form